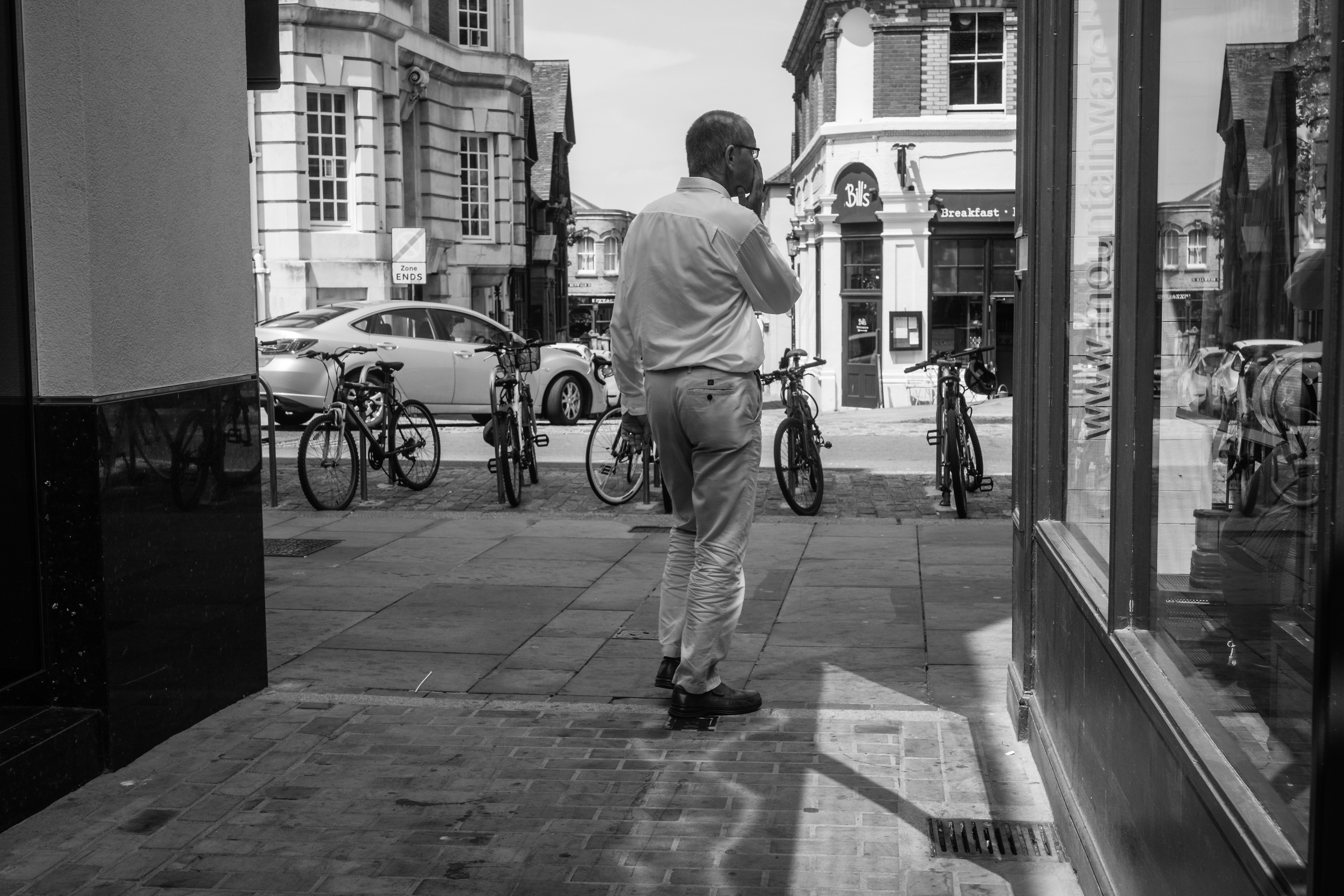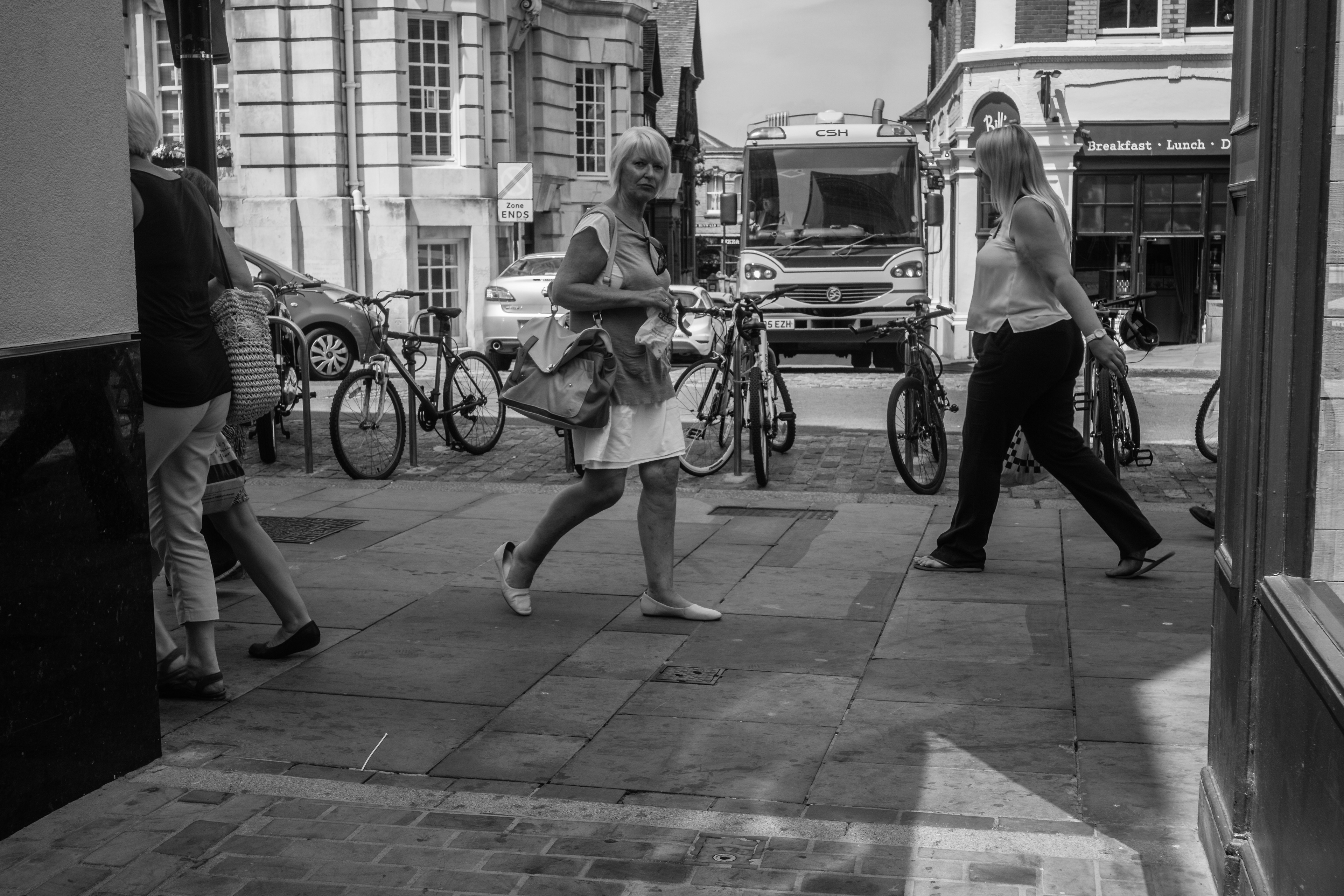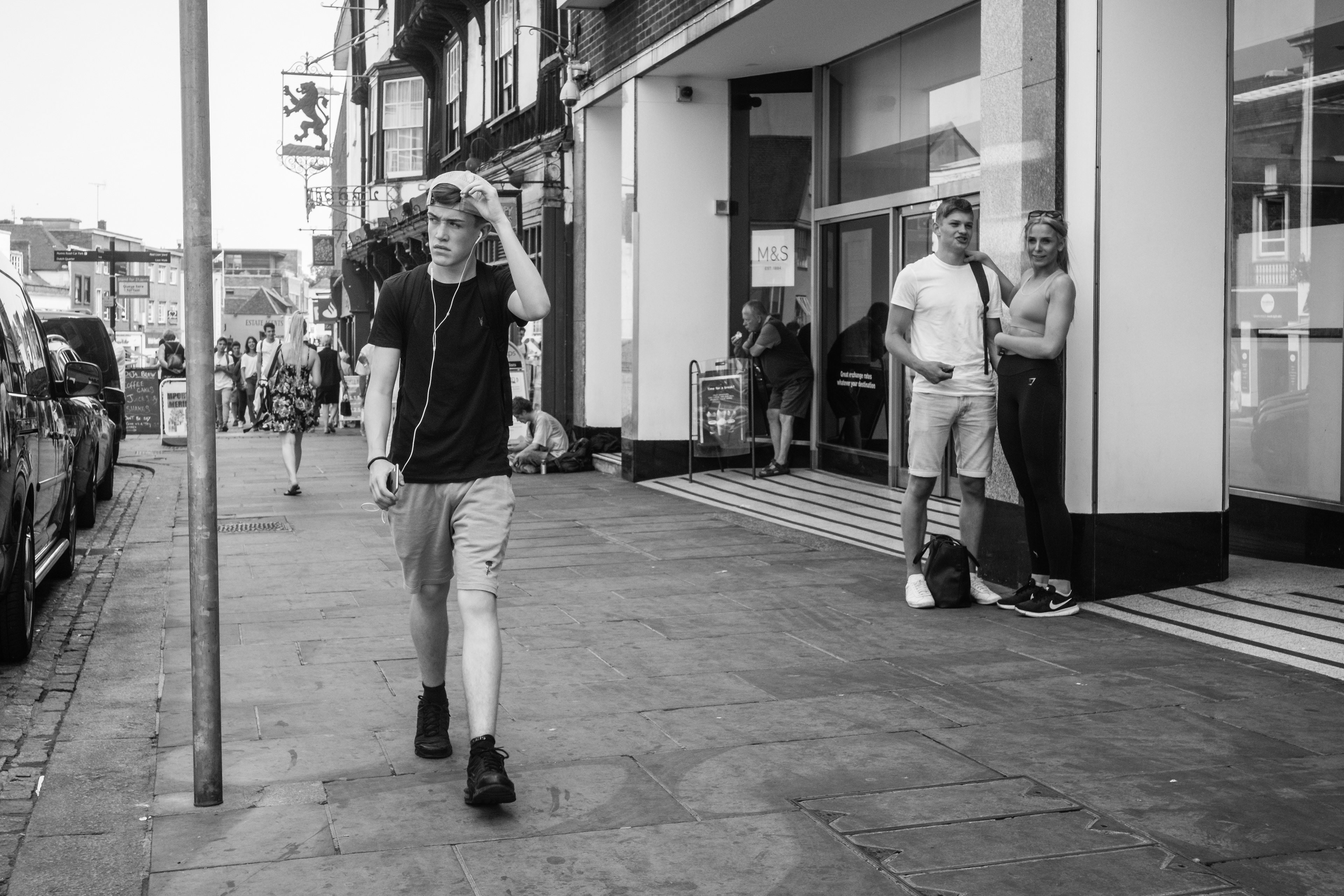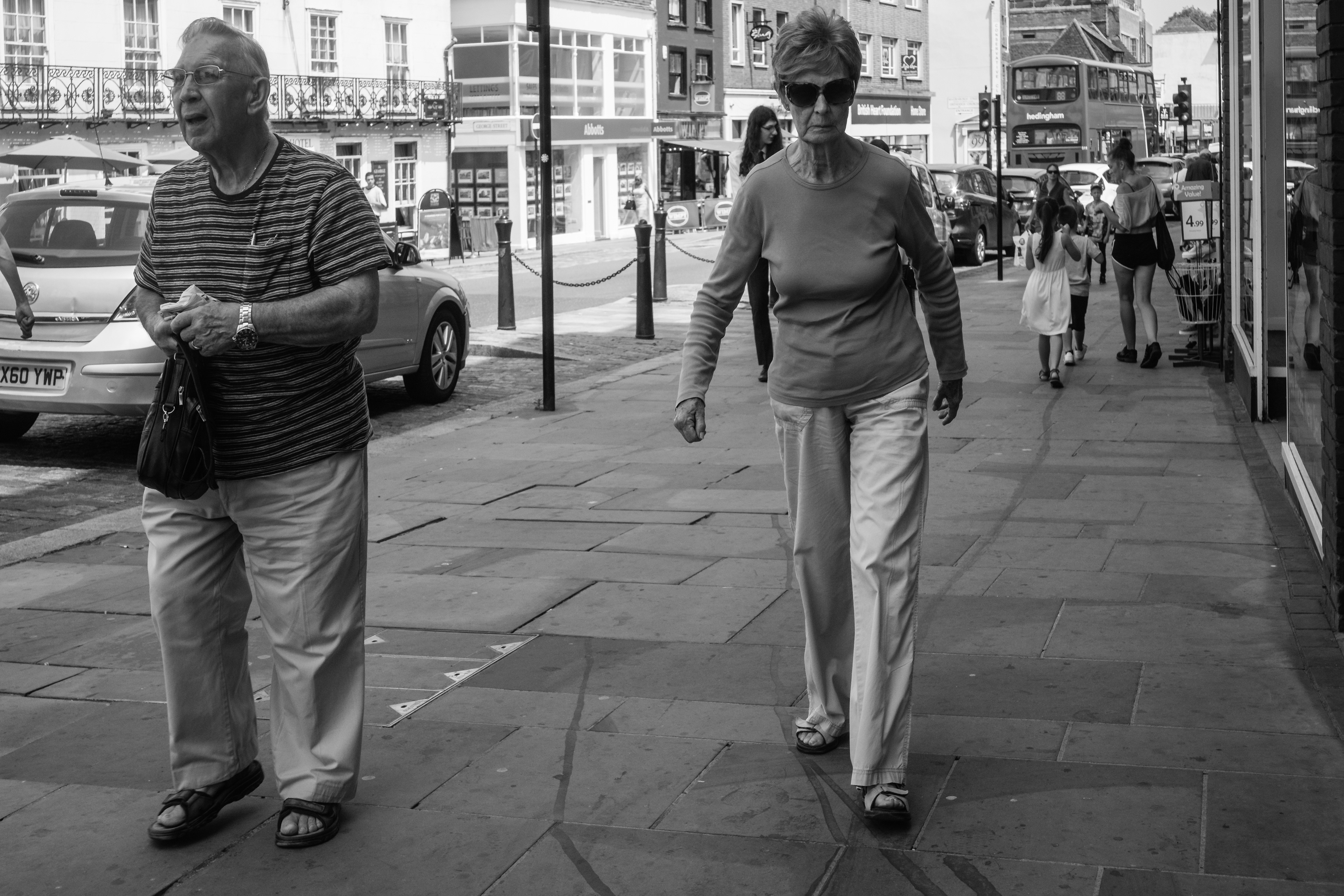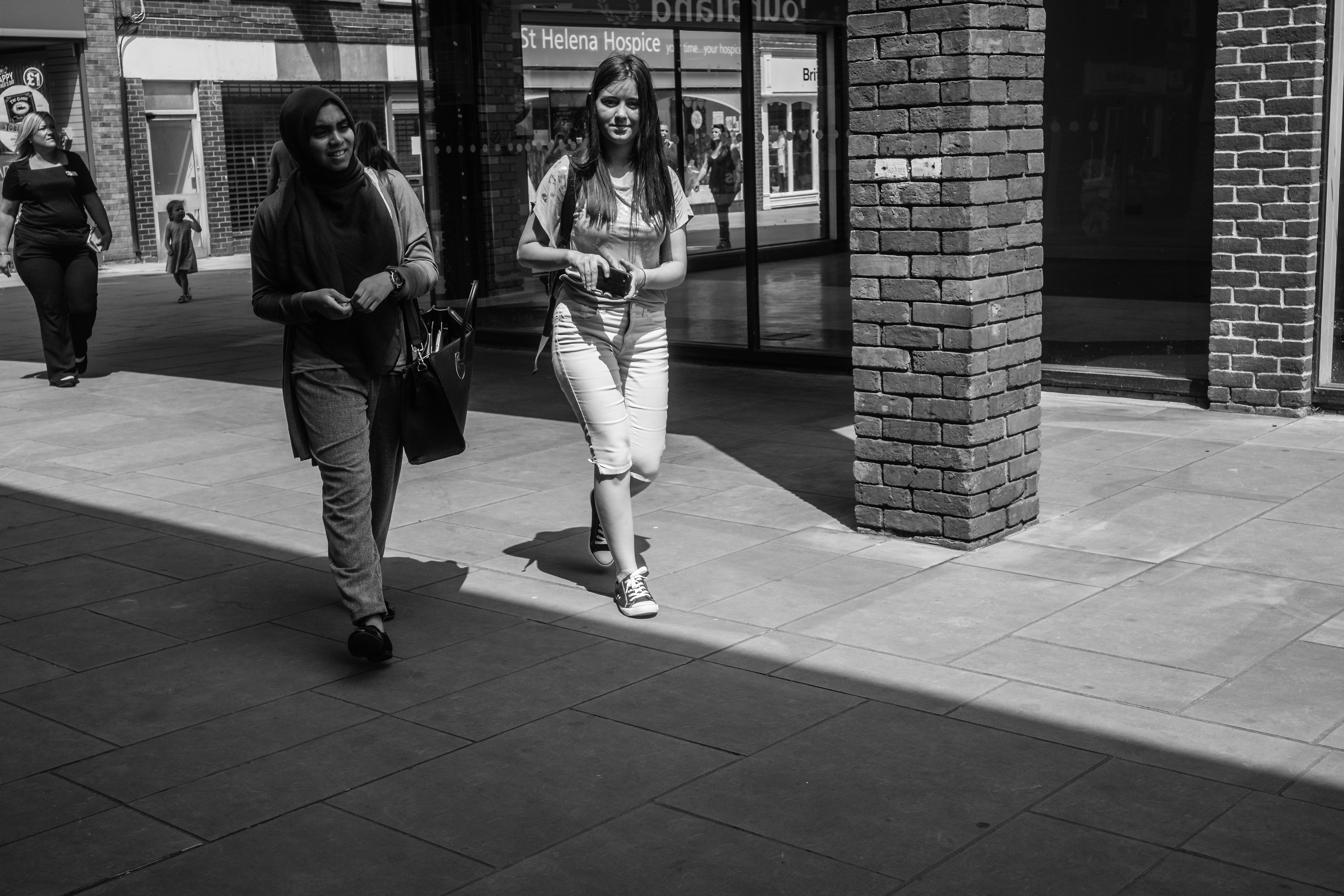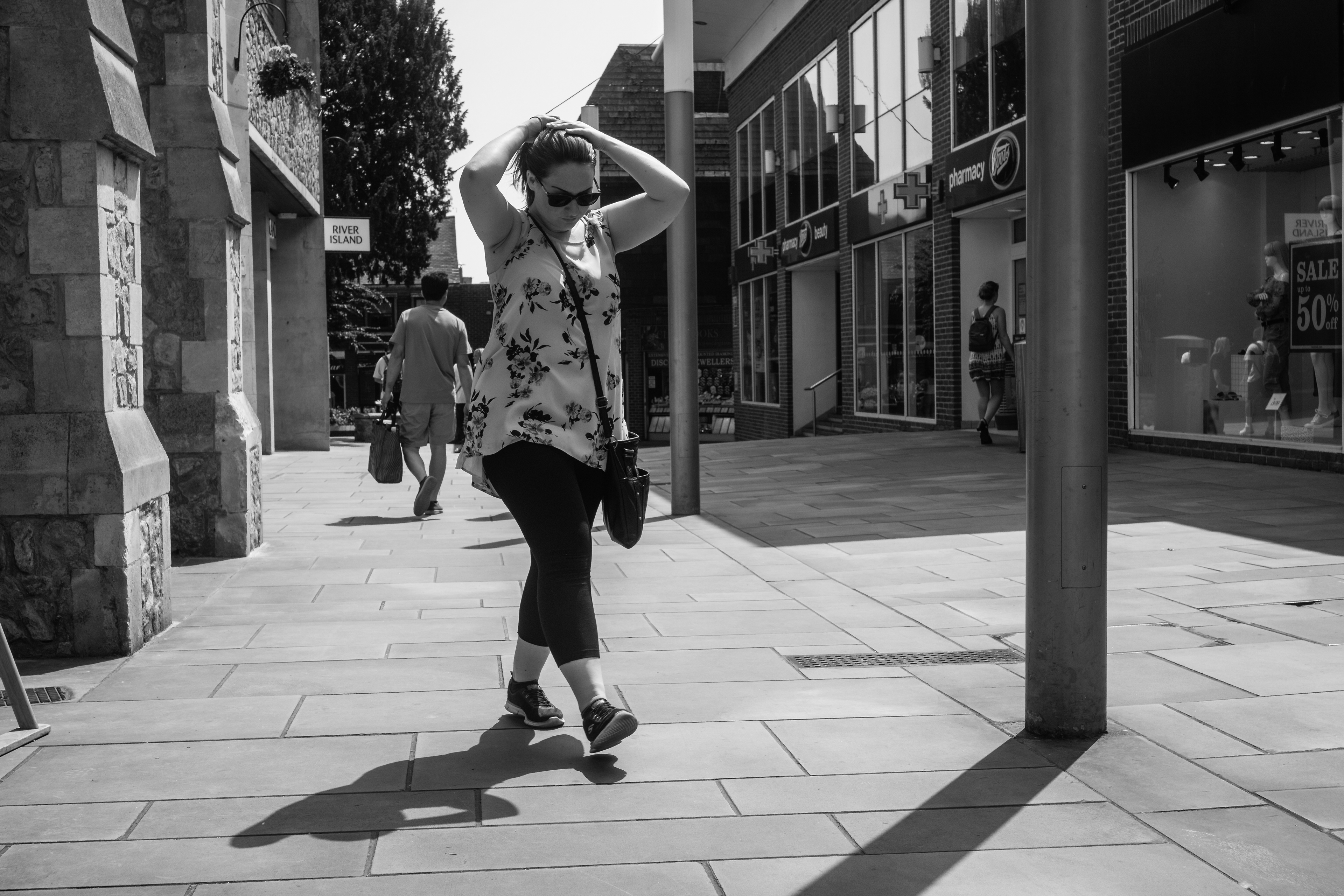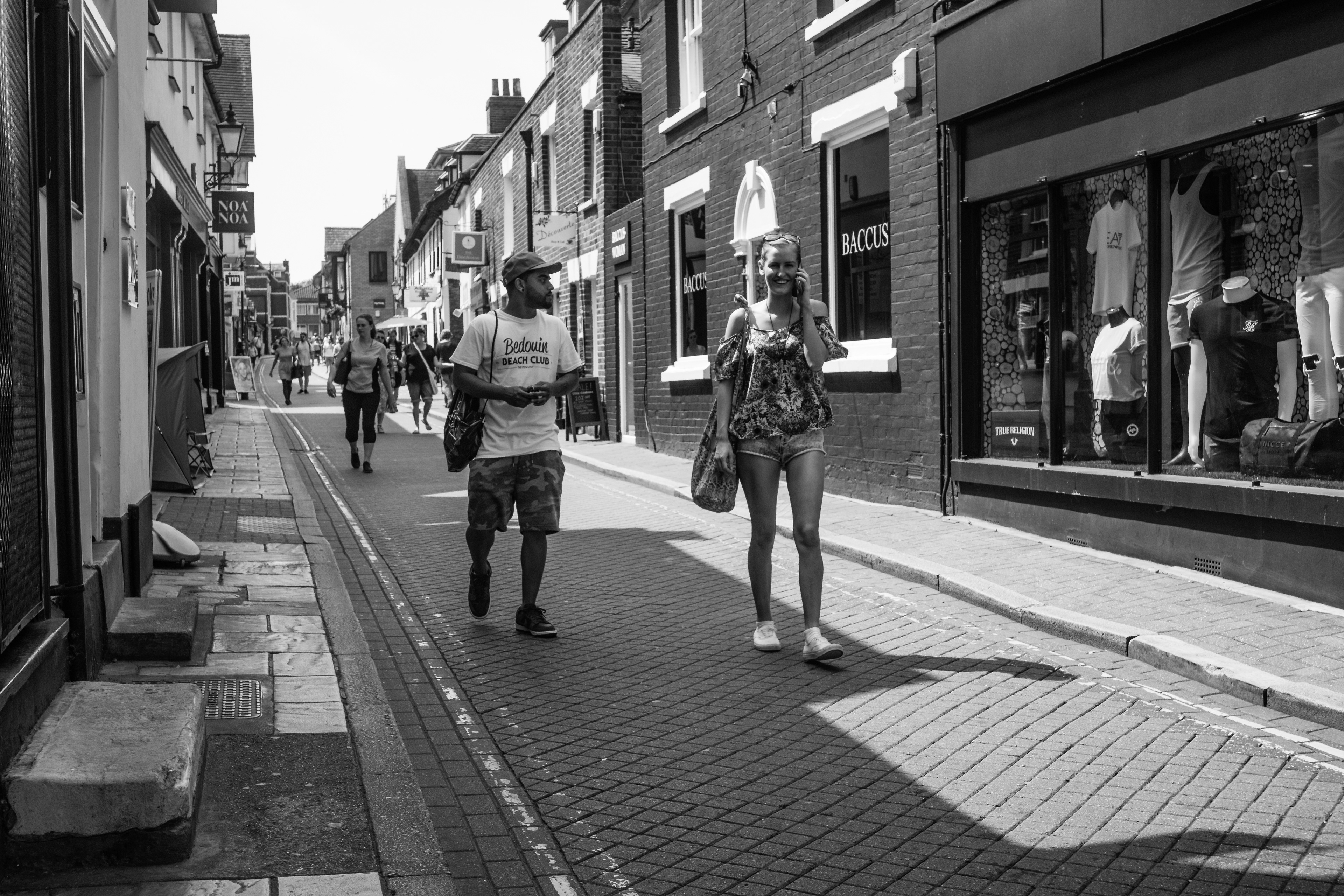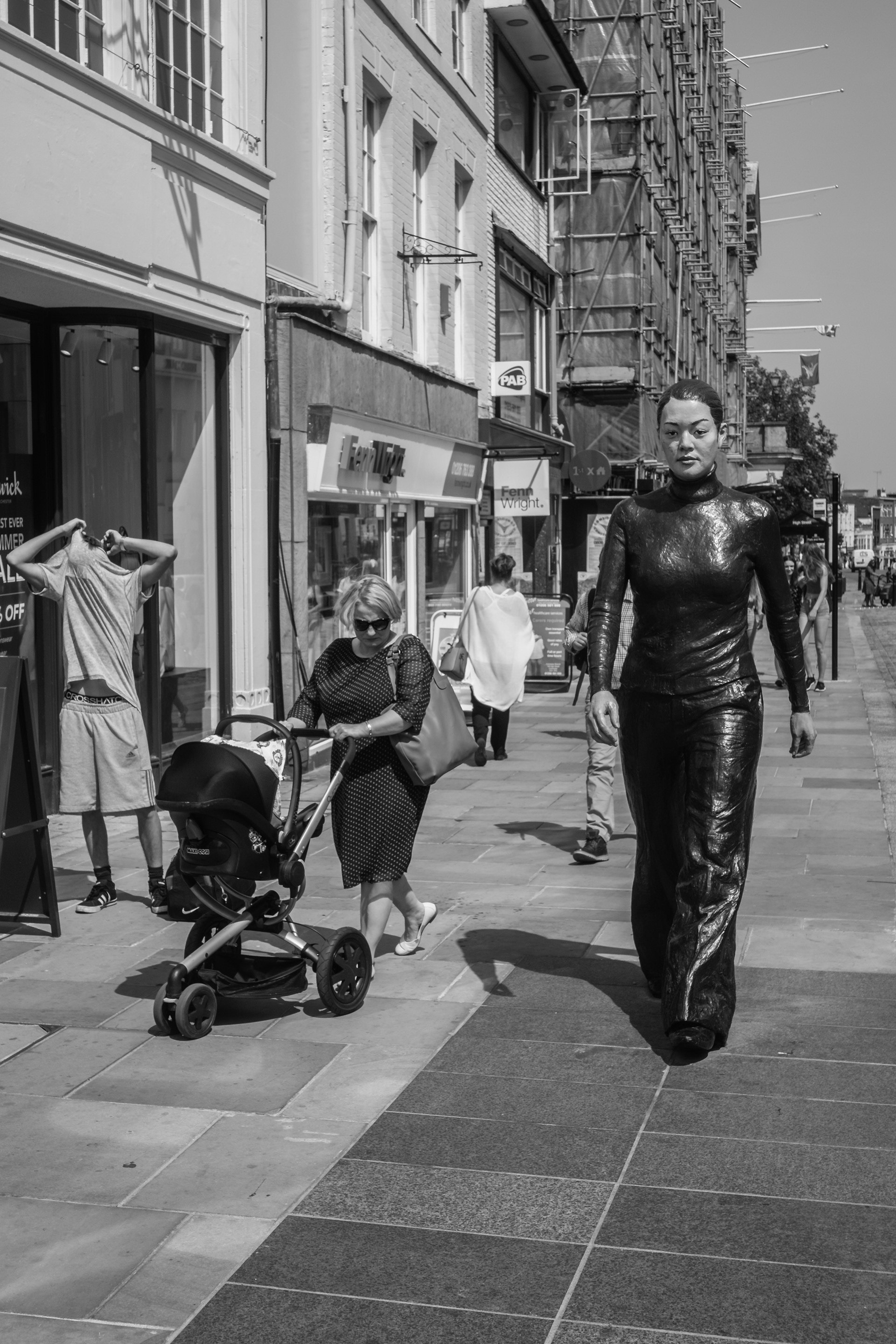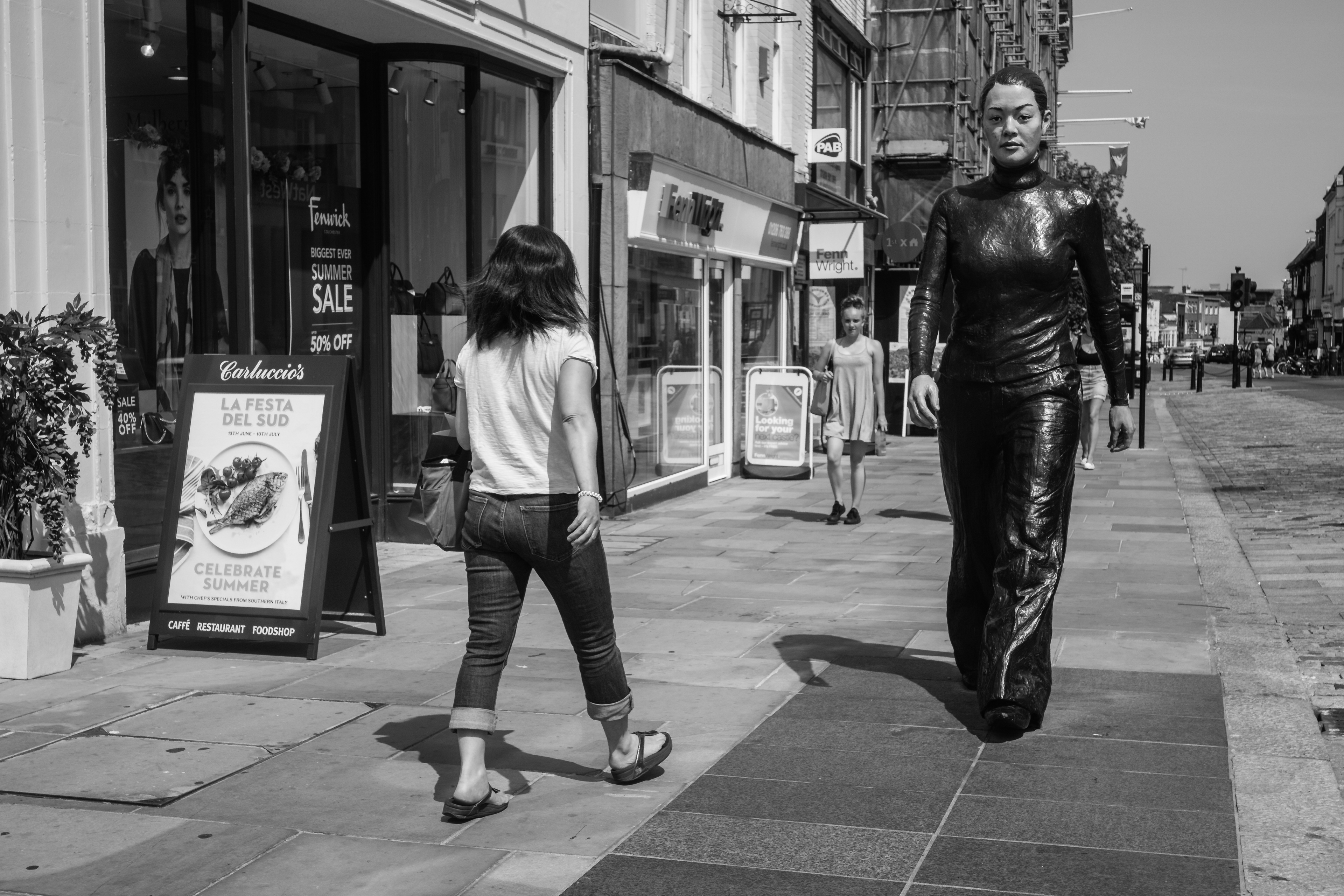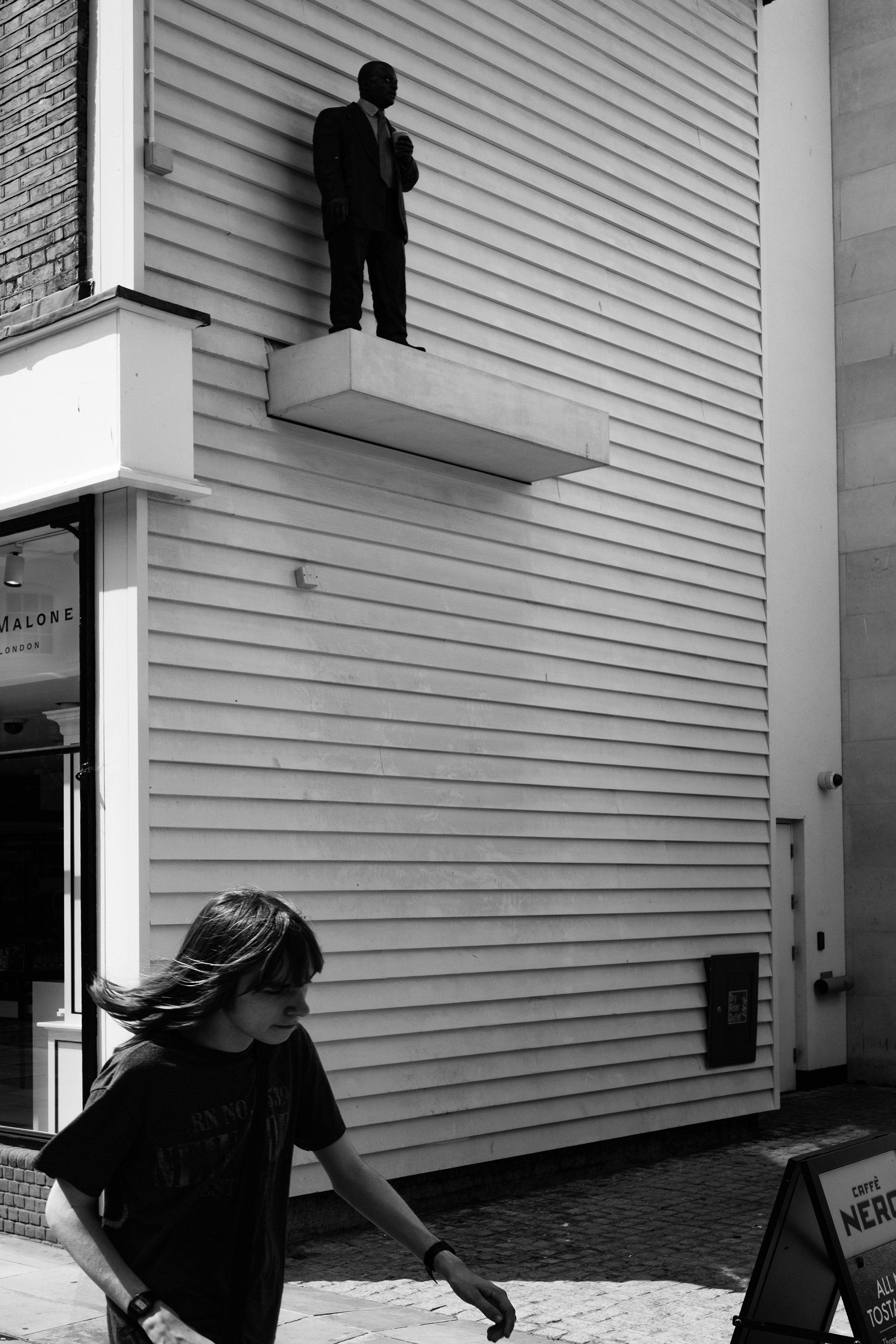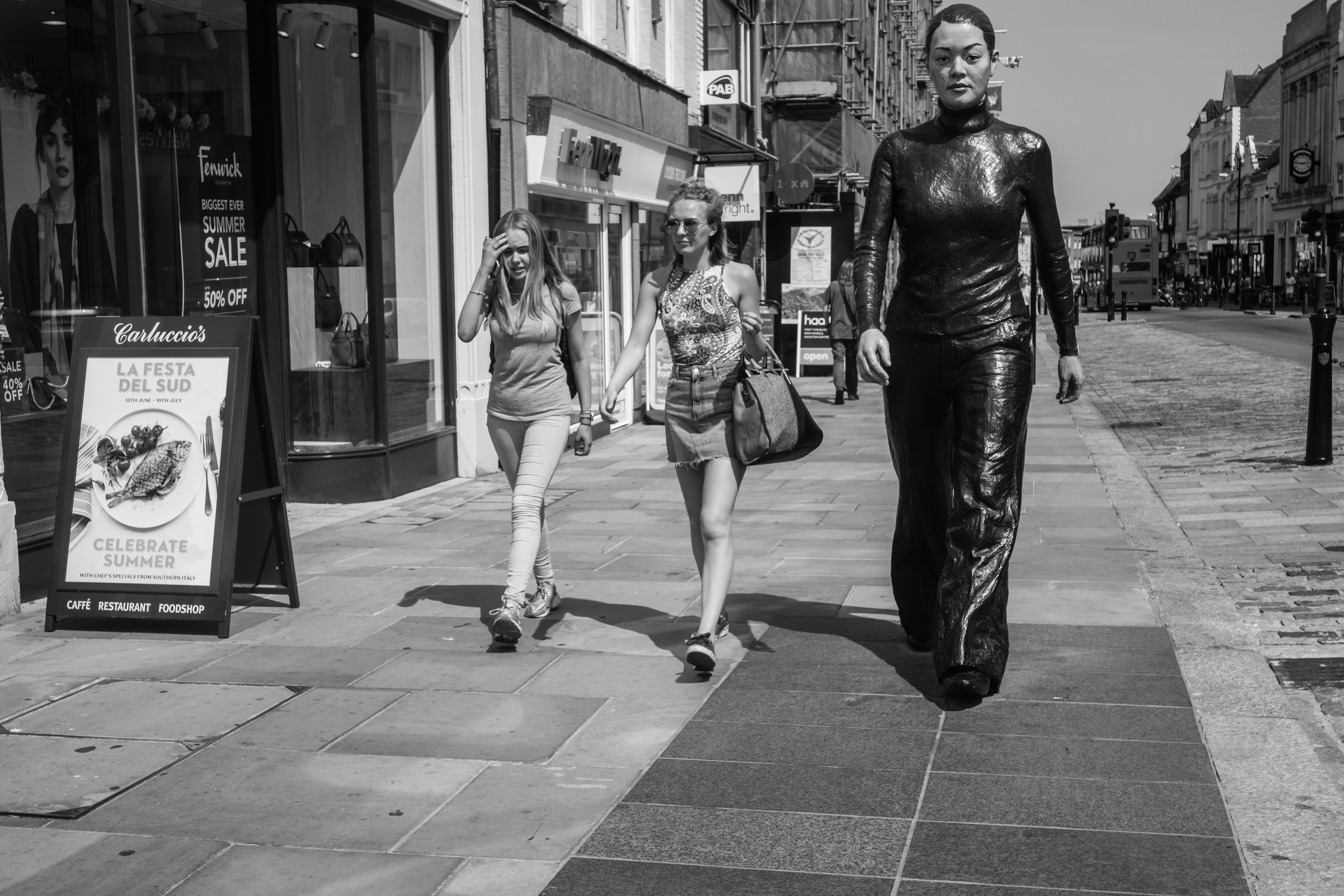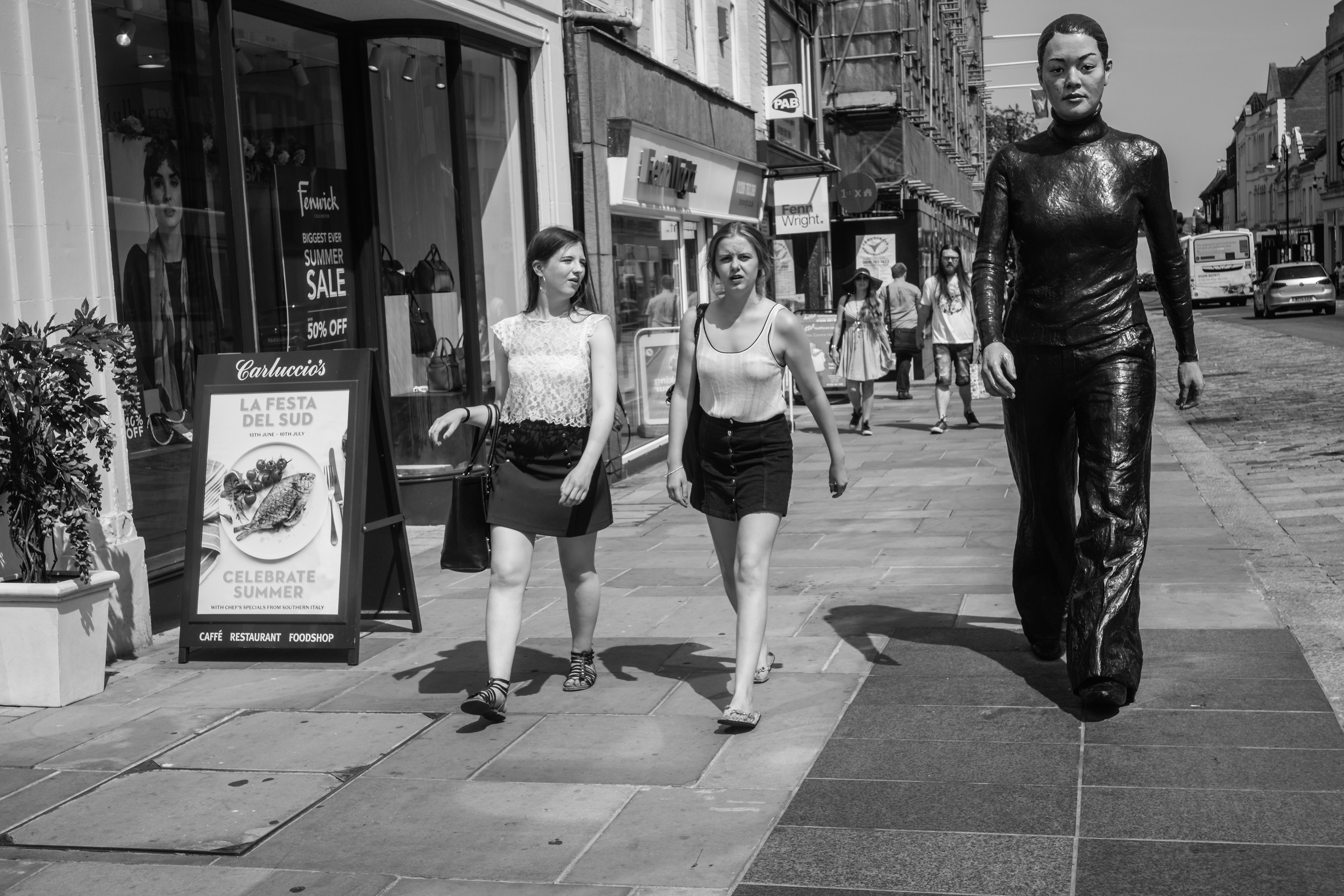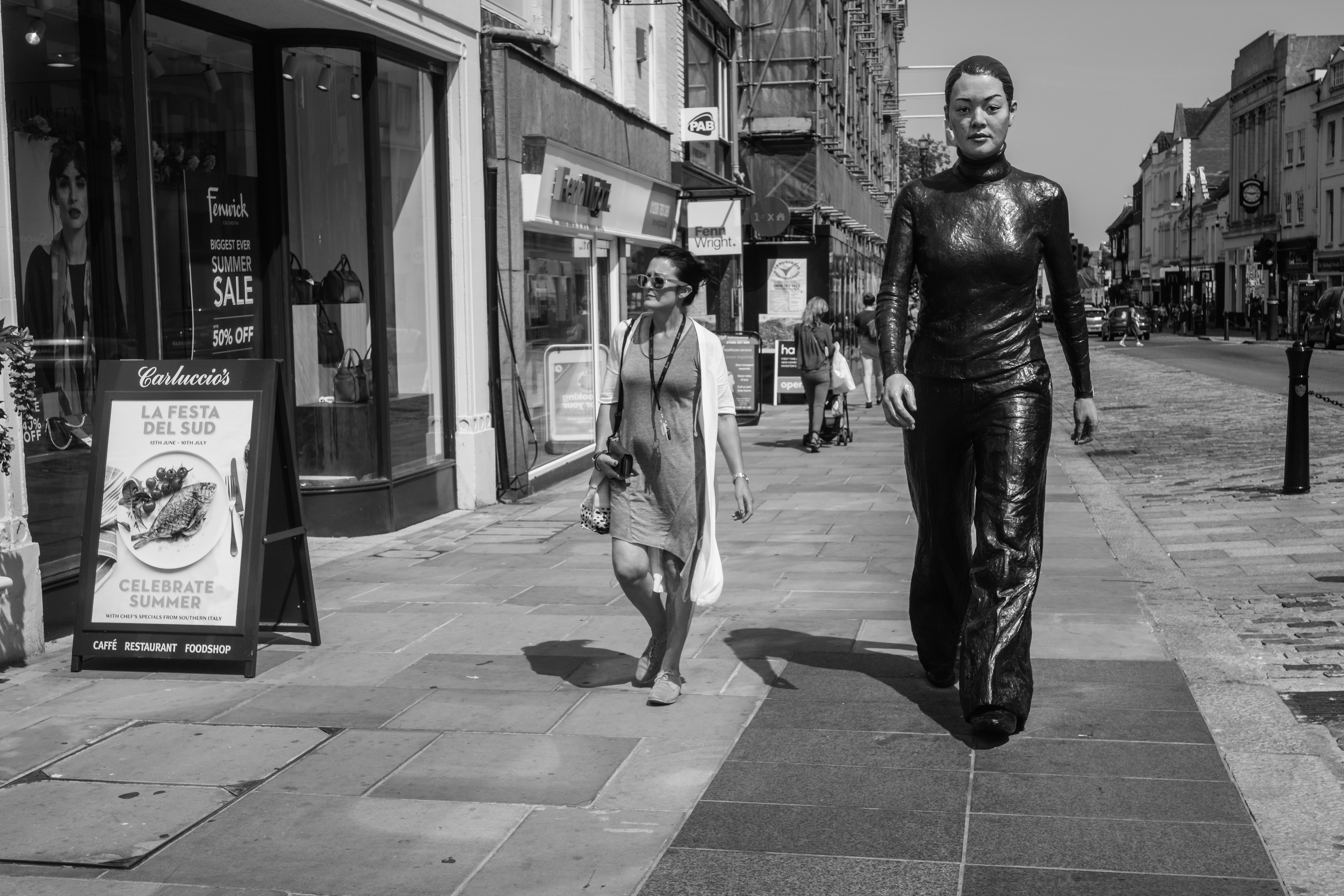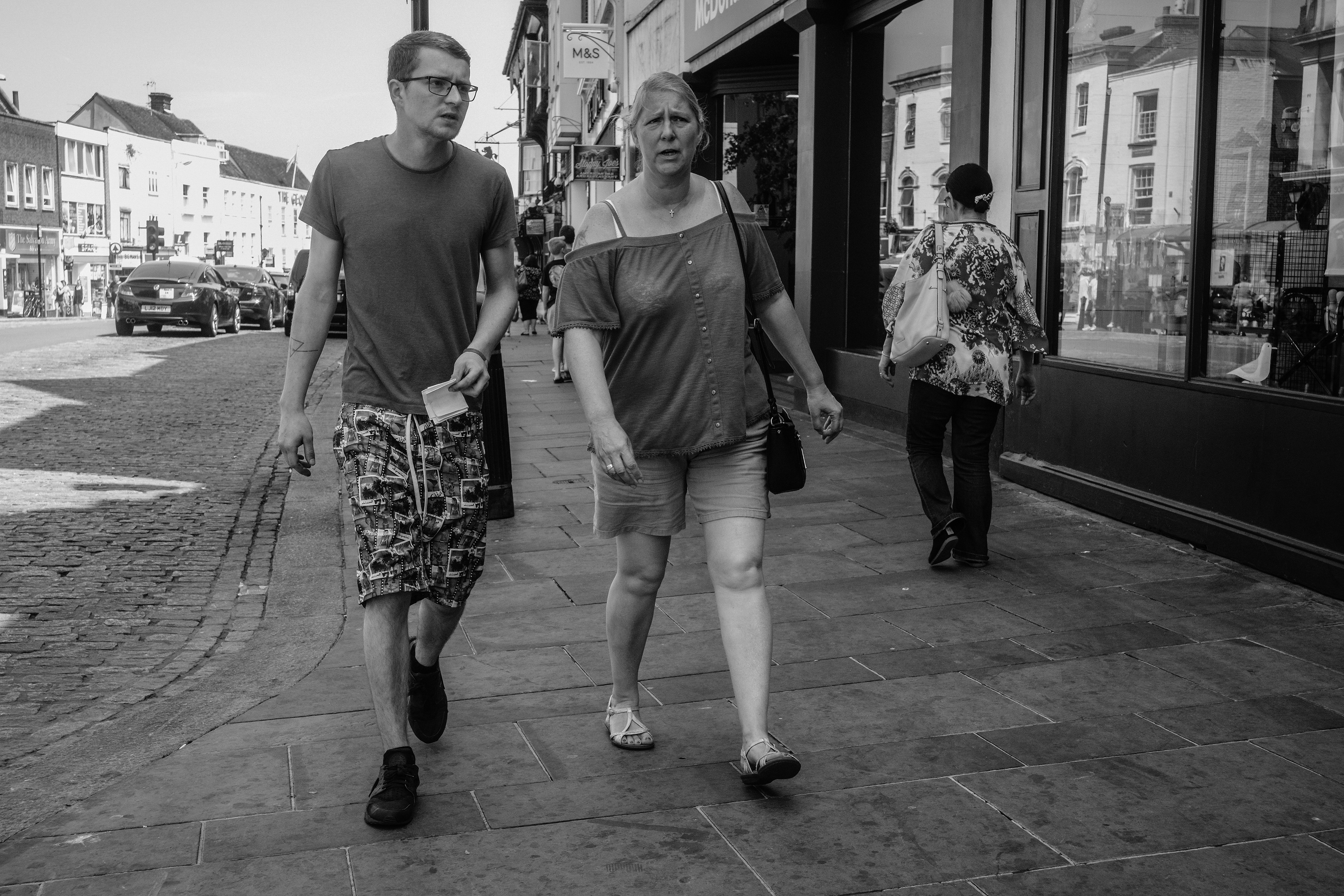 'Walks of Life' project. Colchester, Essex, UK 2017. 
I was inspired by the comments of the sculptor Sean Henry about his two sculptures, his 7ft tall 'Walking Woman' and 4ft 6in 'Man with Cup'.  
He has previously said: "These two sculptures, although based on real people, are deliberately anonymous and set out to celebrate our united humanity." After but a moment in time, our gaze will move on. Others will follow.